"The name pianists trust"
Baldwin L






Sold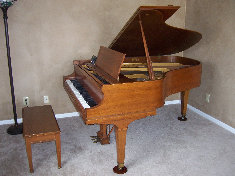 Baldwin L 6'3' grand SN142291 "1953" $19,000

Own a piece of piano history! Pampered walnut finish made on Gilbert Avenue, Cincinnati, Ohio. Only owned by one family prior. Original soundboard, bridges and pinblock in great condition. Scheduled for restringing and new damper felts in 2009. Has newer Baldwin hammers, shanks and flanges. Also has new key tops. Baldwin Concert Master computer player unit already installed makes this an ideal piano for the players and non-players in the family to enjoy for many years.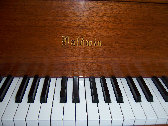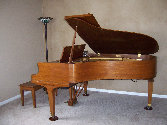 Russ McNamara is
Xavier University Music Department and Music Series official piano technician, servicing its Steinway, Baldwin, Boston and Essex pianos.
Piano Technician
Xavier University
Piano Details (sold)

Copy Right: Piano Perfect 2014, All Rights Reserved